Southeast Alaska Independent Living
It's a miracle actually. Without SAIL, I'd be still living in a culvert. With SAIL's help, I feel like I can actually do it now.


Youth Employment in Parks
SAIL is partnering with the Zach Gordon Youth Center to provide a Youth Employment In Parks Program this summer! Participating youth will get paid $10 an hour for 20 hour work week. The group will meet at ZGYC Monday - Friday at 9:00 am. On Mondays and Fridays the youth will work on skills such as interviewing, resume writing, job searching, etc. and on the other three days, the group will be out in the Parks doing work projects.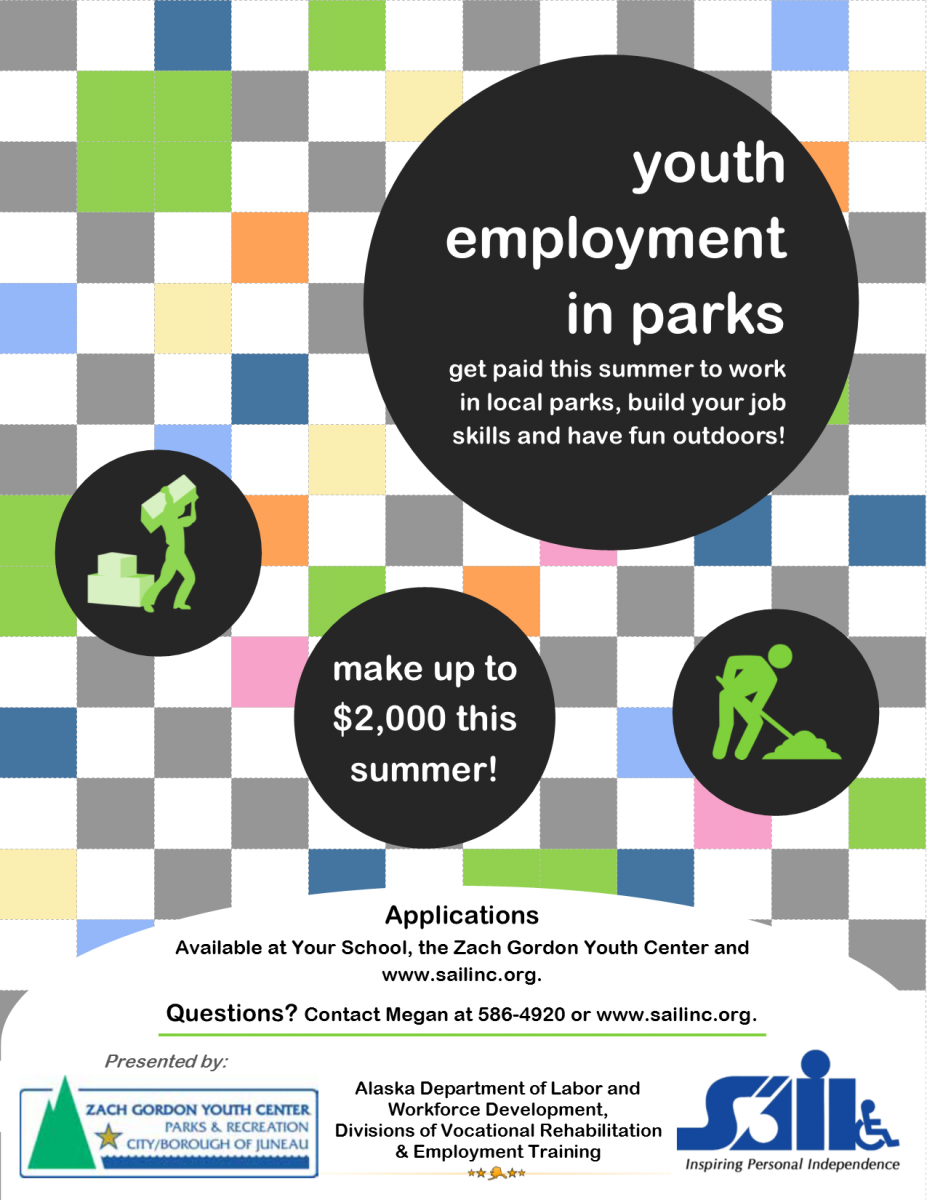 If you are 16 - 20, have an IEP, 504 accomodation plan or other qualifying disability apply today! Applications due by Friday, May 6th.

SAIL empowers seniors and people with disabilities by providing services and information to support you in making choices that will positively affect your independence and productivity in society. SAIL serves all seniors and people with physical and mental disabilities regardless of race, ancestry, color, religion age, marital status, sexual preference, gender and or income. To find out more about SAIL's nondiscrimination obligations or to
file a complaint, please call SAIL at 1-800-478-7245 and ask for the Executive or Deputy Director.
Check out our new videos!